On Friday a little package arrived from Ceeway containing the cable tie brazons, so pretty sharpish the whole beast was stripped down and bits were stuck on with the hot glue gun. I was pretty excited, so I completely forgot to take any pics of this process sorry, I shall flagellate myself for my this oversight.
The drivetrain package arrived early last week and also got fitted up quickly, It took virtually no effort to get set up and has been working perfectly. It is still a pretty tight squeeze to the tyre when in the lowest gear, but it hasn't been rubbing or banging yet so I am happy. The gearing works pretty well in the real world. As a result of this I have been riding this relentlessly this last week, using the flimsiest of premises to go for a spin, and always with a massive grin. I commuted to work on it one day and even got three
scalps
, although I suspect this is something like the equivalent of a granny bike so anything is fair game. Unfortunately all this usage meant that the frame has been getting wet and as a result a fair amount of surface rust keeps appearing. I was getting bored with buffing it off all the time so I thought I would smash on some Matty B primer on it to marginally reduce the corrosion. This is the result, which I think looks pretty awesome, although it clearly shows up the extra work the fillet brazing needs. I am not sure that this will be the final colour though;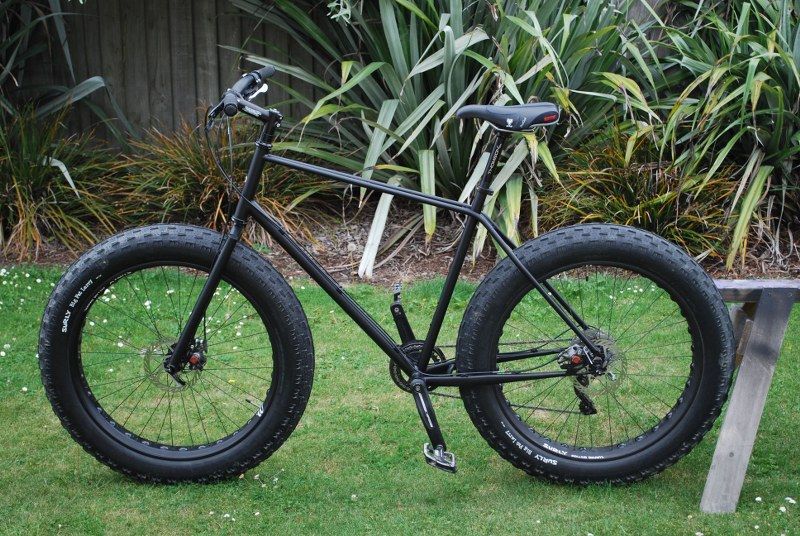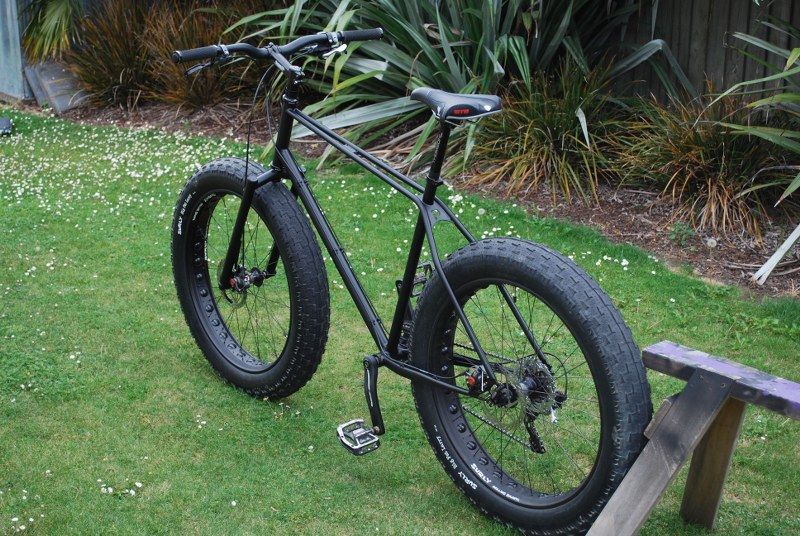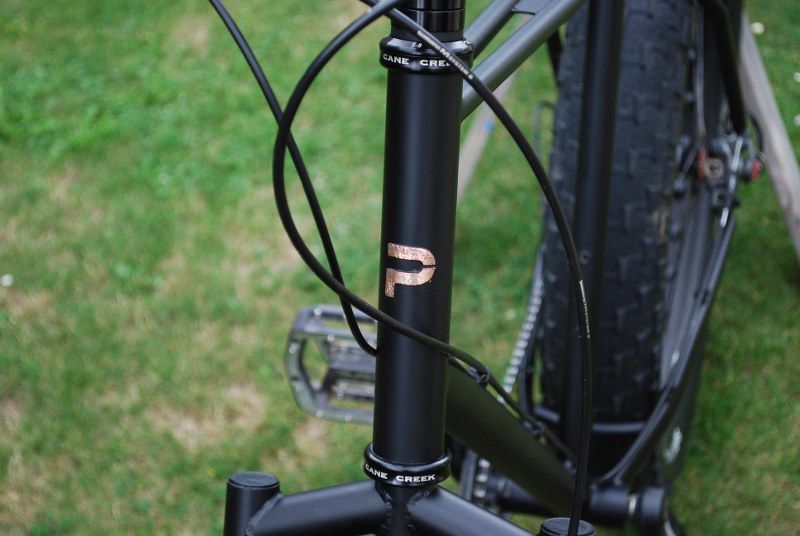 I silver soldered on a copper logo, then took to it with a hammer for a more industrial effect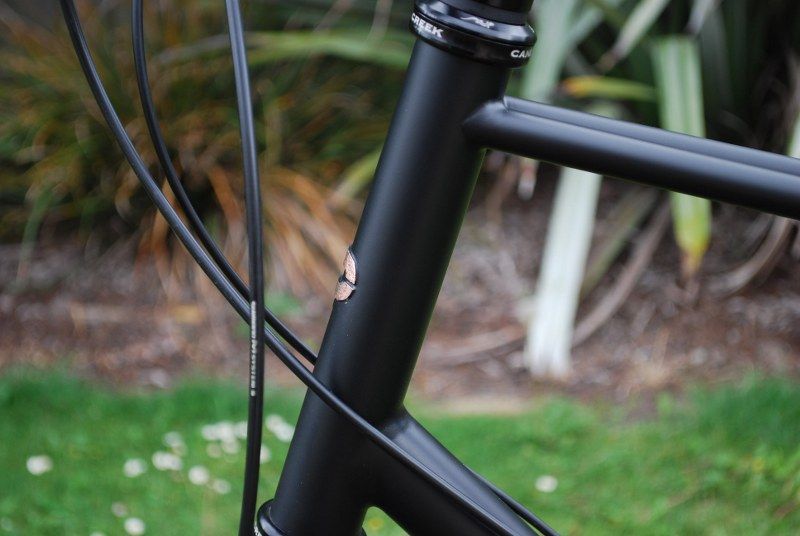 The fillets are not too bad here, much worse elsewhere
The current Pogward logo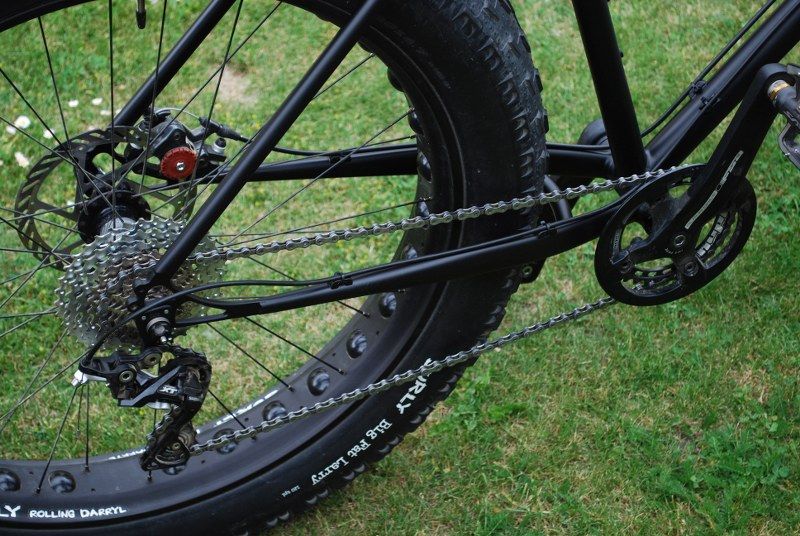 The fresh 1x10 drivetrain - SLX cassette, XT dérailleur and shifter
Many cable tie brazons were added. This also adds to the industrial effect
The coin definition is better now that it is all one colour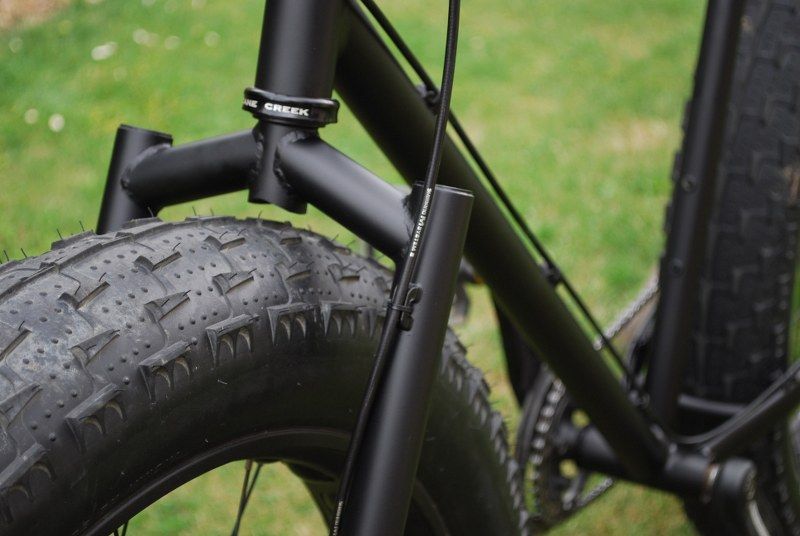 A single brazon for the front brake cable. I wrapped the cable around to the front as it was getting mashed against the back of the fork tube when it got near the downtube
The MattyB shows up flaws in the brazing pretty well. I will be able to see any cracks coming for sure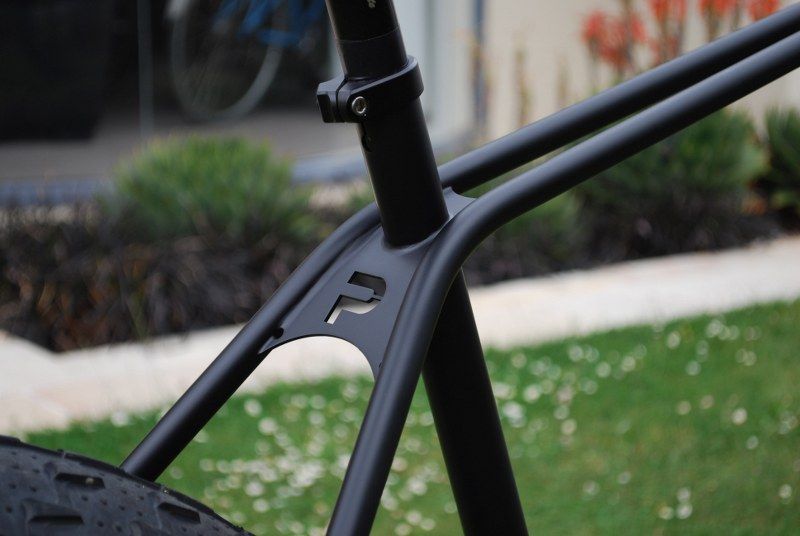 I thought this was pretty good, but it needs a fair amount of work on those fillets
I can see some hours getting used up here *sigh*
So this is pretty much it until after
Chrimbo
, I am tossing up whether I take this or the Disc Trucker on holiday, the trucker is more capable all round, but this is just so much fun...