I must say that fillet brazed frames go together a lot faster than lugged frames. I have spent a good few nights and weekends working away at this, and apart from the twin top tubes which have proven to be a bit of a pig, this have moved well. I have also decided that I should care more about photography so have been using my fairly nice Nikon rather than my cellphone. This means I have taken far too many photos, many of which are in focus;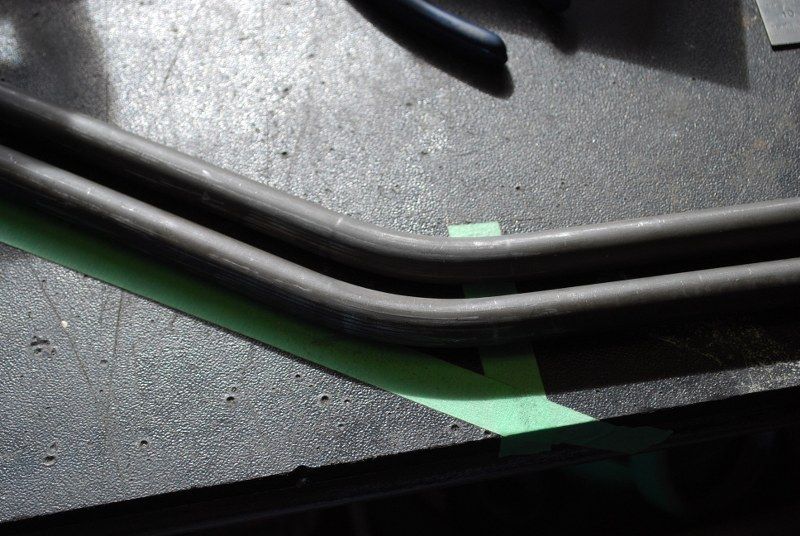 Two lovely tubes, I have finally nailed the bending process probably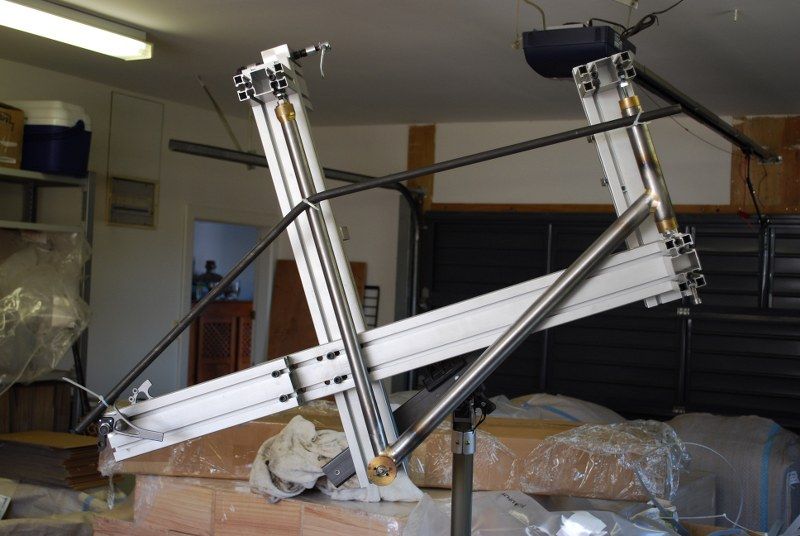 The start of many, many fitups of those bloody top tubes
I started the forks using Paragon dropouts, unfortunately my TIG skills are not yet that great and they ended up too untidy to use, hence;
The start of my fully custom front dropouts.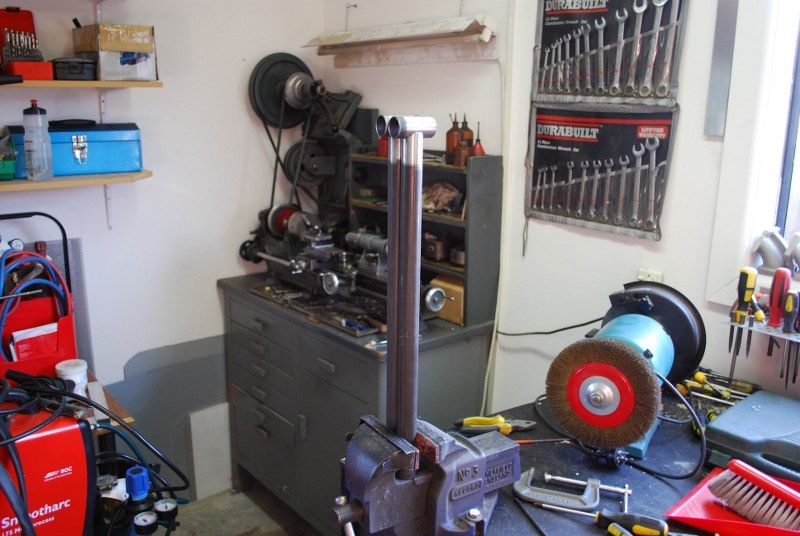 Fork legs
Brazing the chainstays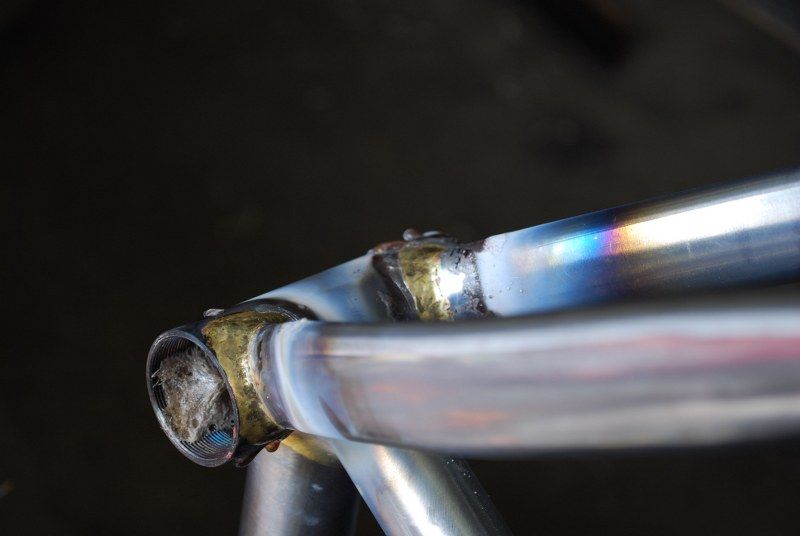 More chainstays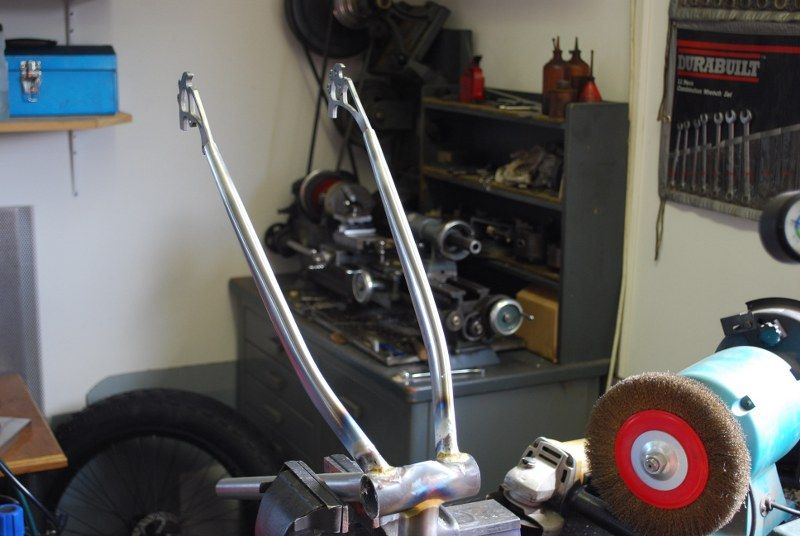 The outside fillet on both of these had a bit of porosity, I had to grind it all out and redo that bit, I am not sure exactly why this is so as I made sure things were clean. Maybe not clean enough...
Rear dropouts from Paragon, I silver soldered these in.
Check out the mad photography skillz - depth of field yo
Fitting up the rear wheel to see if it fits at all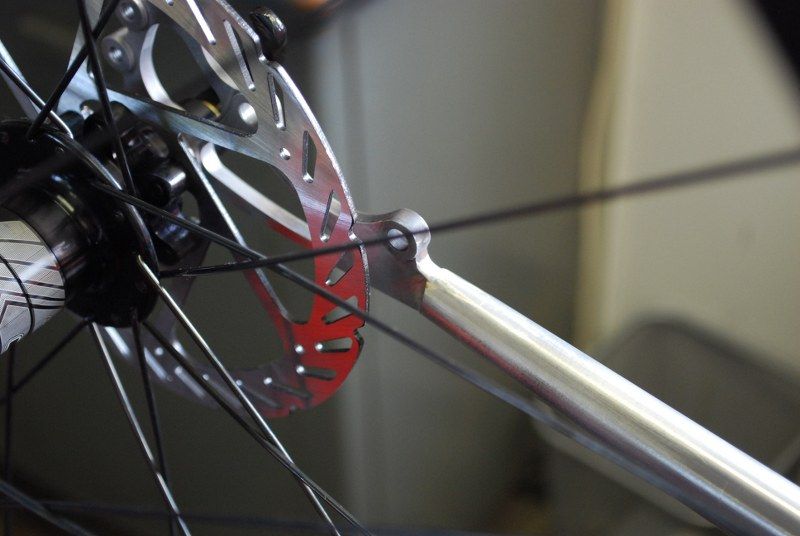 I checked the brakes all lined up as well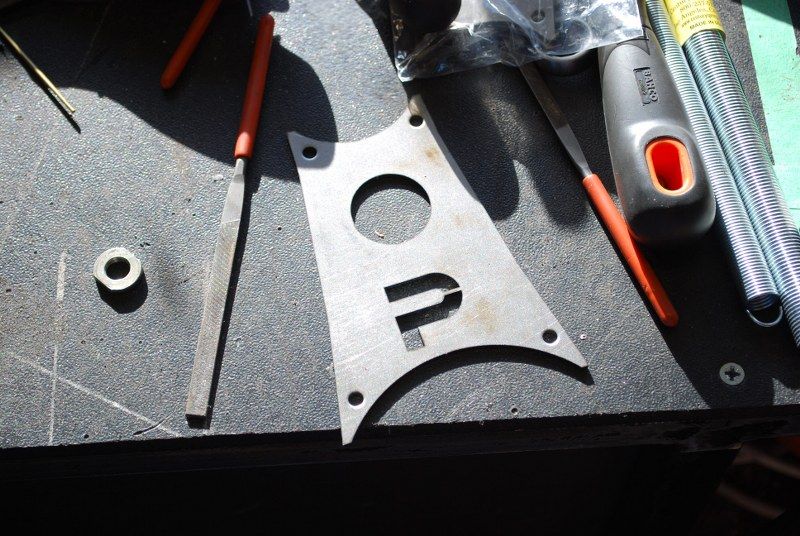 I got this laser profiled for the seat plate
I bent it up and jigged it in place, it was immediately apparent that the tubes were sitting too wide, so I rejigged it all with a fair bit of width taken out.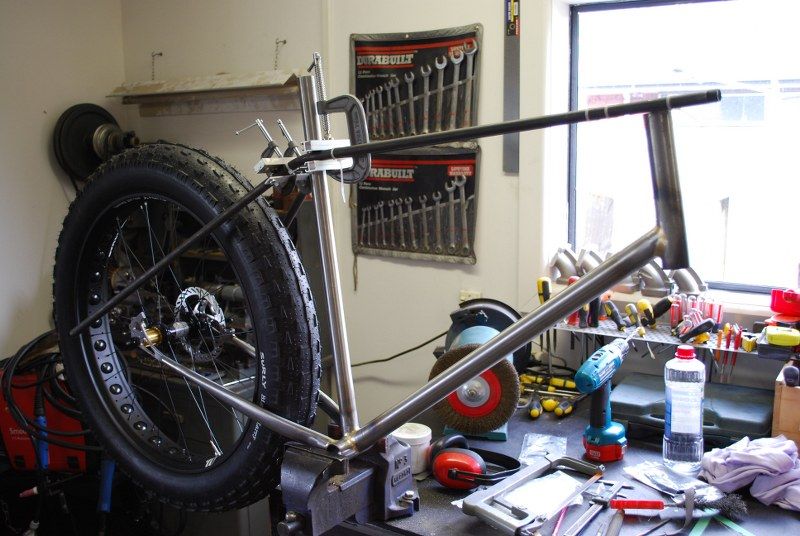 Endless fitting up and checking before I made the first cut of those hard won tubes
But then I bit the bullet and mitered in the front
Now just the back bends to do
Back bends achieved.......but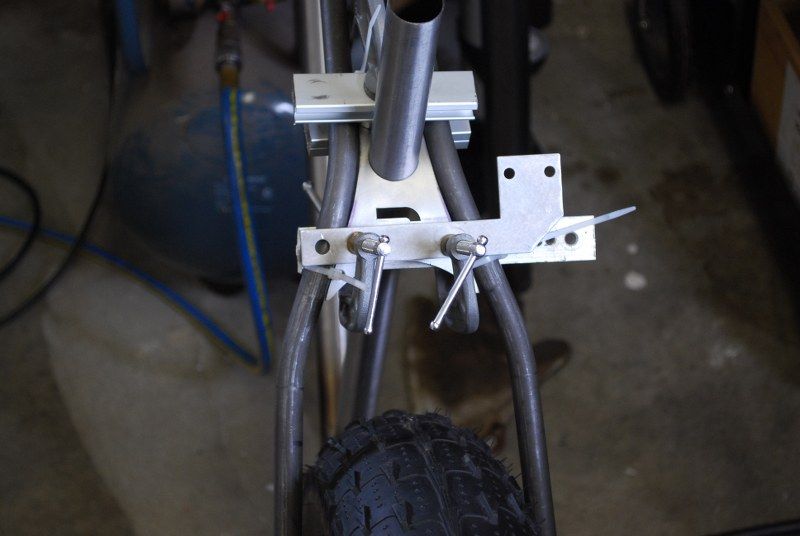 I am just not happy with how the lower bends ended up, I wanted them to tuck right around the tyre, but through a slight (yes again - I know) miscalculation they ended up there. I am sure they would be alright, but I suspect I will be allowing Leanne to retire just that bit sooner on Monday.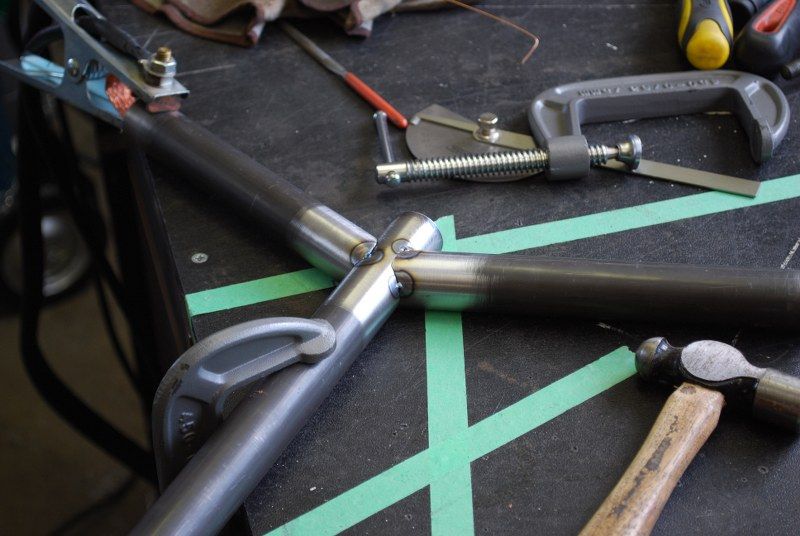 So I cracked on with the forks...
TIGged the dropout tubes - not yet perfectly tidy but I am getting better every day.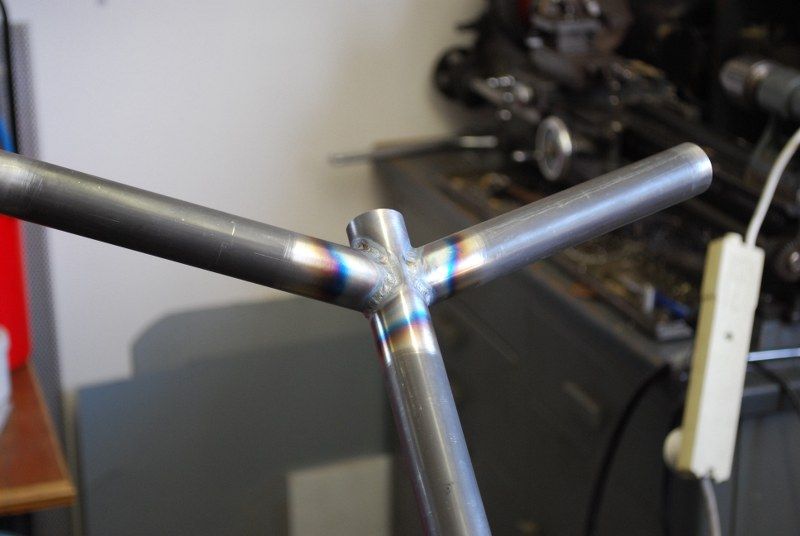 TIGged the crown tubes.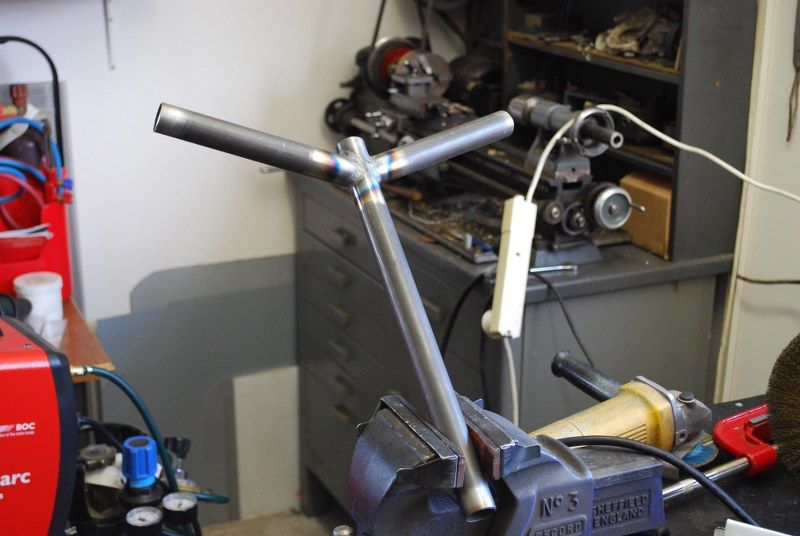 I made sure there was a good overlap of all the fork joints as burning away the edge of the tube end was my downfall when welding the Paragon dropouts.