A fair bit of movement has been happening, I dropped the frame off to the painters and it was ready by Friday. I thought that I had nailed the finishing of the lugs well enough to look pretty sweet, but expecting a few scratches and things to show up. I was right on the money as the matt clear coat showed up every little sin. I hate to think how much time would be needed to get a finish like this ready for
NAHBS
. As this is a dirty daily commuter and not a show piece I am happy with the finish level. Interestingly I took these pics with my rather flash work camera, amazing how much better the photos look using this...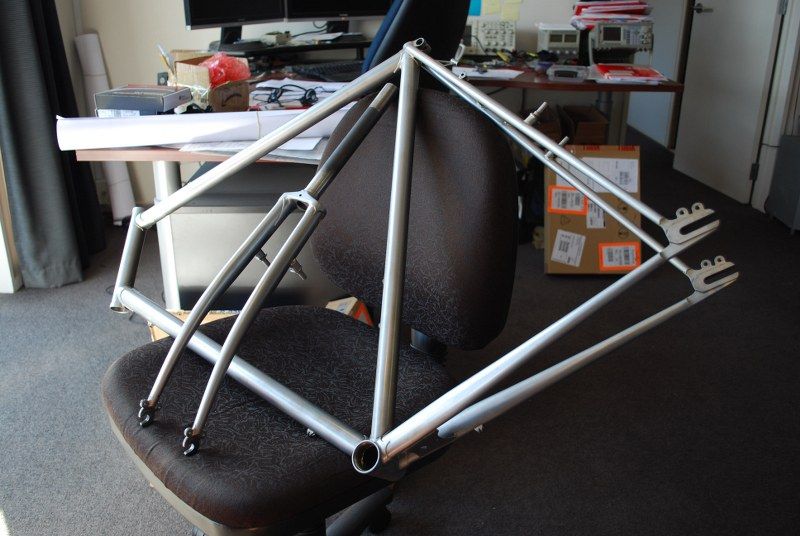 From a few feet away it almost looks like grey paint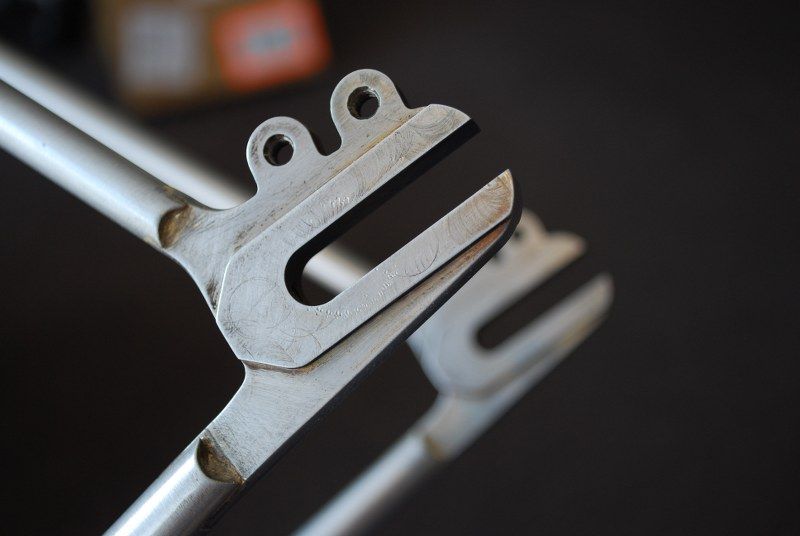 The Frogmouth MkII singing his little heart out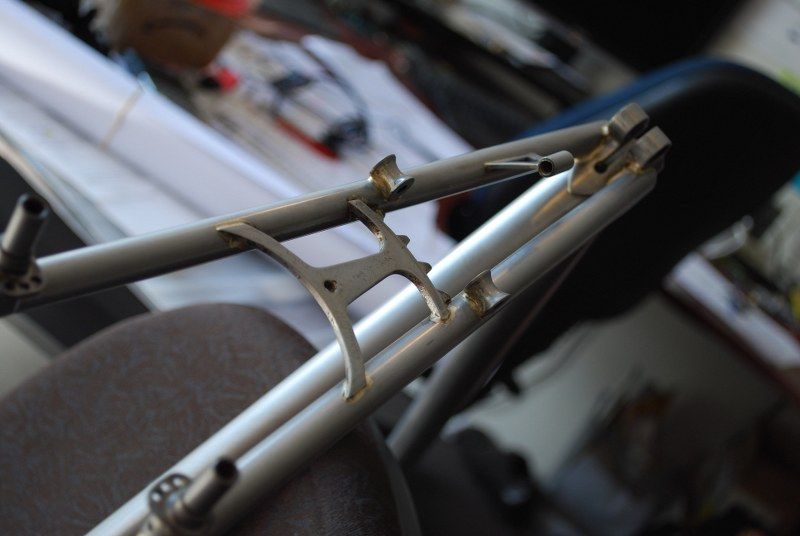 Here you see the extra brazeons for the rack mounting
A closeup of an averagely finished seat lug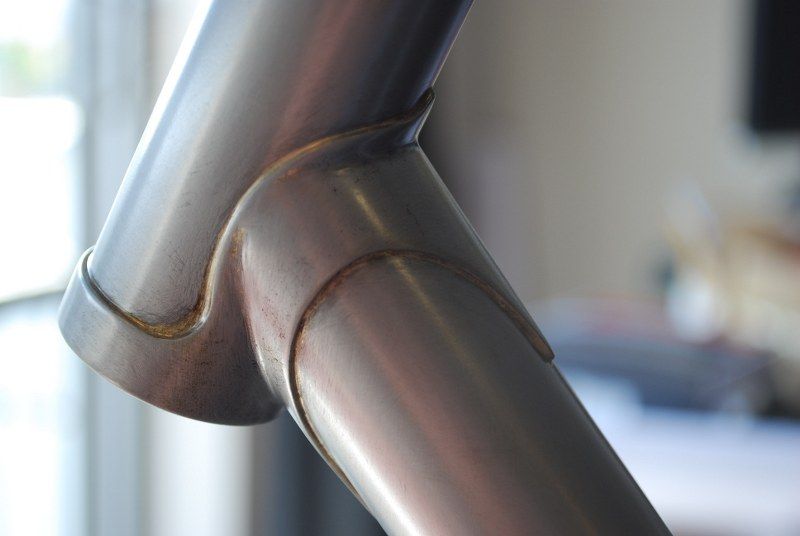 A closeup of an averagely finished head tube lug
Some bottle mount brazons and the lovely scratchy finish
The further away you are the better it looks
The chainstay bridge
I like it, sort of steampunk industrial.
So over the weekend I bolted all the bits back on including the mudguards, and then I rocked into the build of a simple but effective rack. This was made out of some 3/8th 4130 tubes that I got from the lovely Lianne from
Aviation and Performance Parts
. I have also ordered the tubes for my stem that I am going to make soon.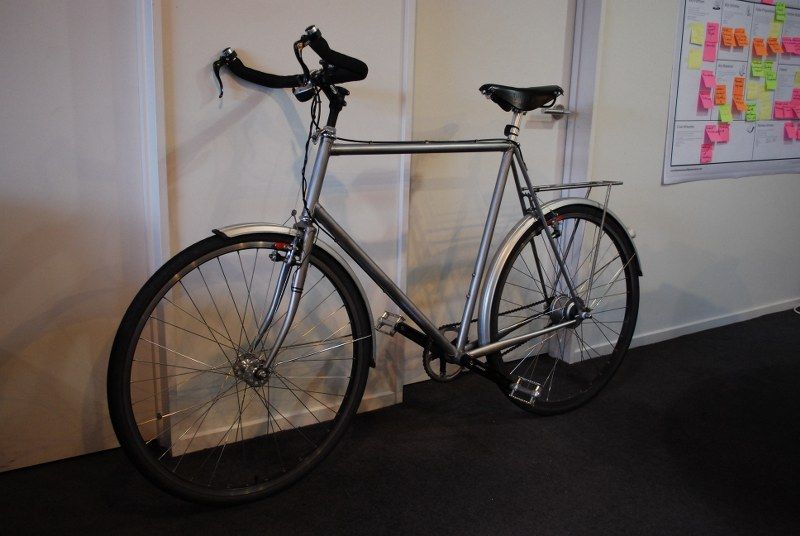 A fine gentlemanly steed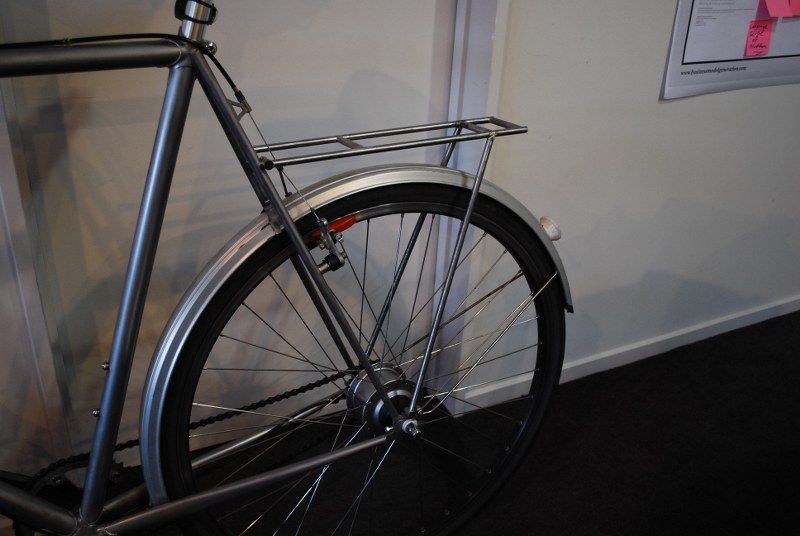 Can't get much simpler than that, I am pretty happy with it although it probably needs a bit more bracing. I will add that if it breaks
I have ridden it all this week so far, and apart from a lingering fear that the fork will break and I will smash my face into the tarmac, it is totally sweet.
In other news, we have bought two new
Burmese
kittens to replace one of our cats that died, they are pretty cute/awesome;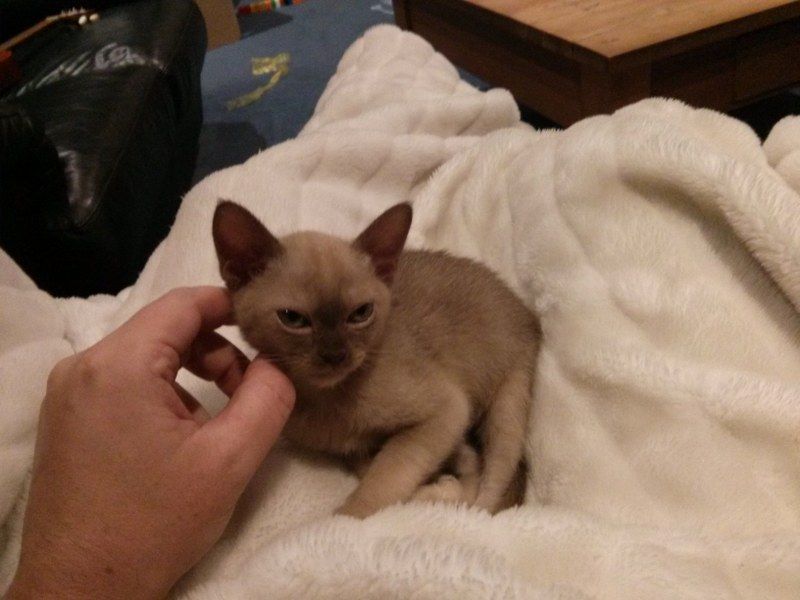 The ging runs up to you and flops down on his back so you can scratch his tummy just like a dog, and the brown one likes lying on my shoulders at all times, and purrs like a mad wee chainsaw when he does.
We need some names now, any suggestions welcome..