So, having been pretty satisfied with the performance of the new forks in a wide variety of situations, and becoming pretty annoyed at how quickly the current weather was rusting things up, I dropped the frame off to my favourite
powdercoating
outfit on Monday. I checked in on it halfway through the week and while it was definitely coloured in the manner I wanted, it wasn't as industrial as I required, so we decided on another coat of clear matt.
This morning I picked it up and this is the result;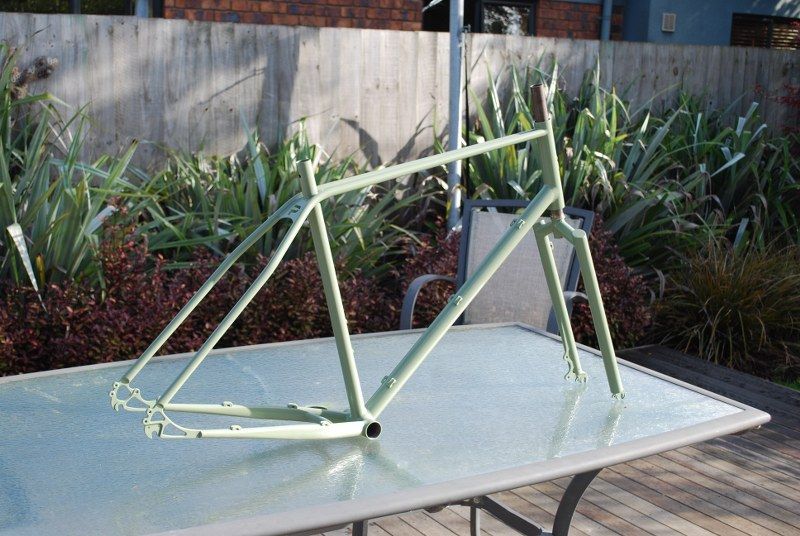 Green Mist is the colour of choice...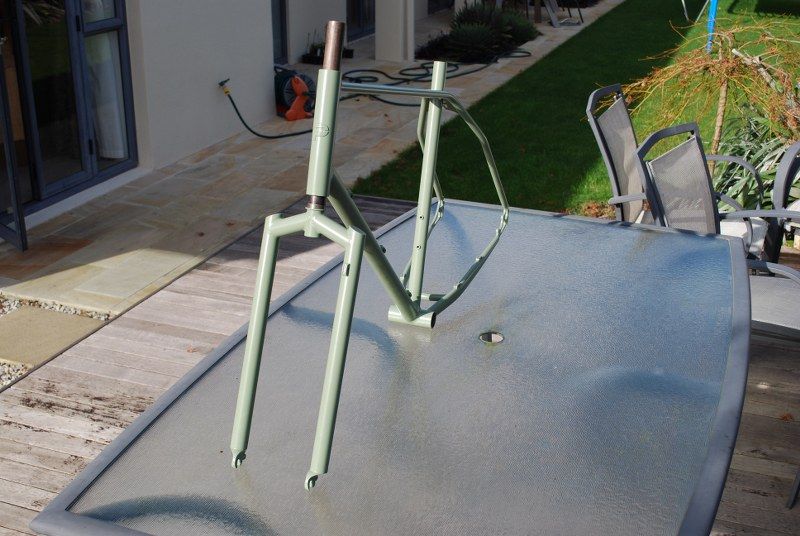 I forgot to tell the chap to keep the logo clear, I carefully removed this during the assembly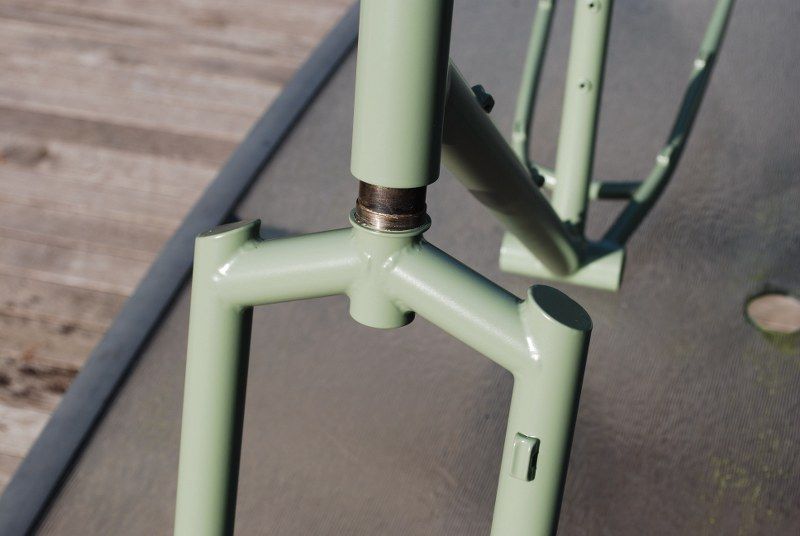 2 coats tends to smooth out my lumpy welds pretty well
Lit by the last sunshine of the day - 10.30am approx.
Clearly things couldn't stay in such a bare state for long, so a couple of hours later I had this result, and to be honest I am pretty stoked with it. It needs to be significantly dirtier than this but no doubt that will come about soon;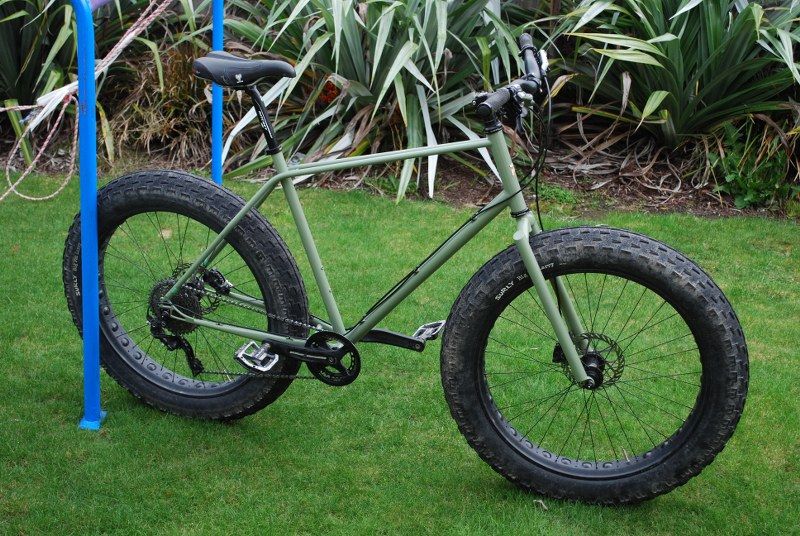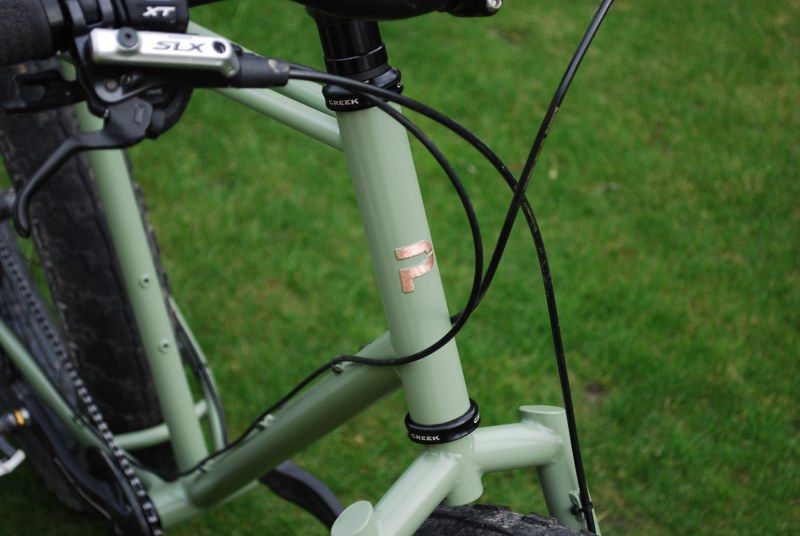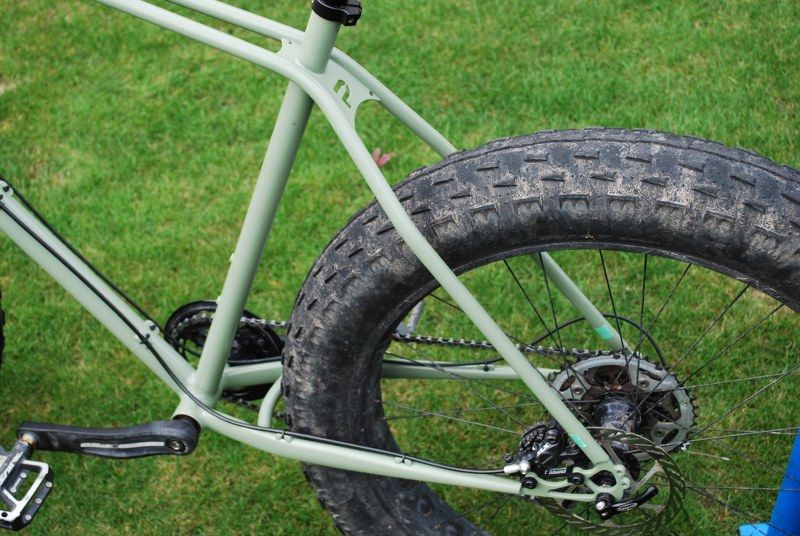 Deeply satisfactory.
So while the fatty was out of action I was hankering for a wee bit of off road action, and the nearest thing I had to a serviceable steed was my
Surly Disc Trucker
. The Trucker is my go-to bike for pretty much anything, and tends to be the one that goes on holiday with me as it is so versatile. I have done a fair bit of trail work on it in road trim and it does a pretty good job.
Last weekend I took it up the hill and on a few light trails, and it performed pretty well, given I had 60psi in its essentially slick Continental touring tyres. I got a few amusing comments from the people riding the same trails on mountain bikes.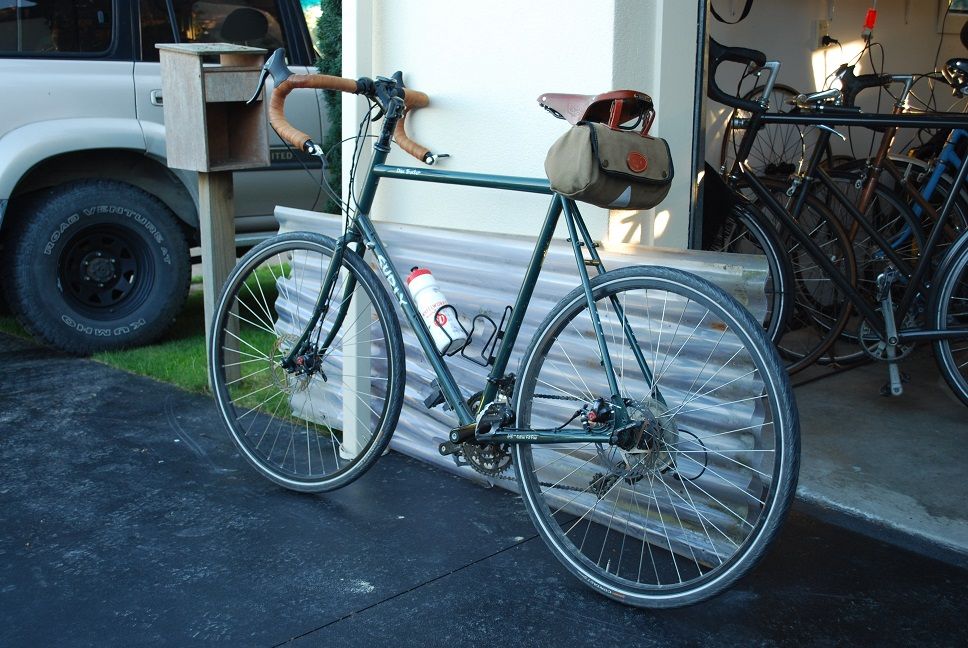 I took the guards and panniers off for my hilltop excursions...
Now I have had a bit of a thing for cyclocross bikes over the last couple of months, there is something about the do-anything, go-anywhere attitude that they have that works for me pretty well. I am even sort of planning a new commuter/cx bike for some point in the future. In the meantime I got to thinking that the main problem with the Trucker off road was the skinny tyres, and apart from that it was pretty much already a cx bike. Inevitably I started measuring clearances and this happened somehow;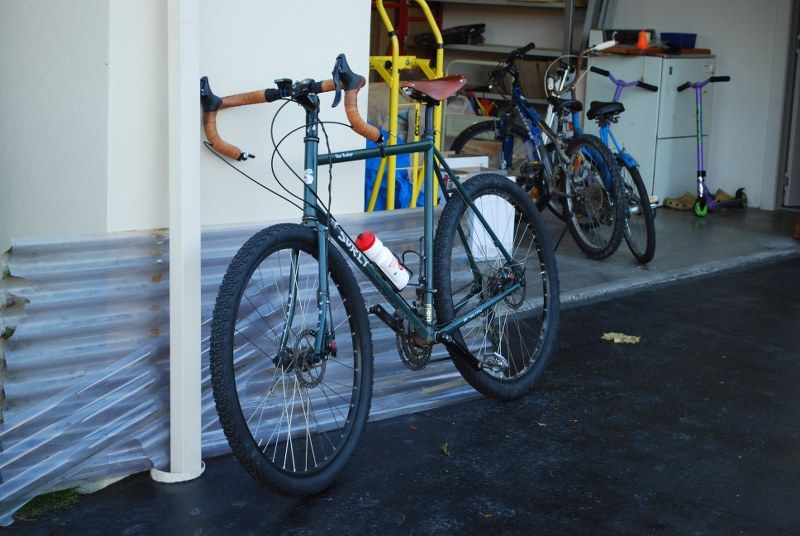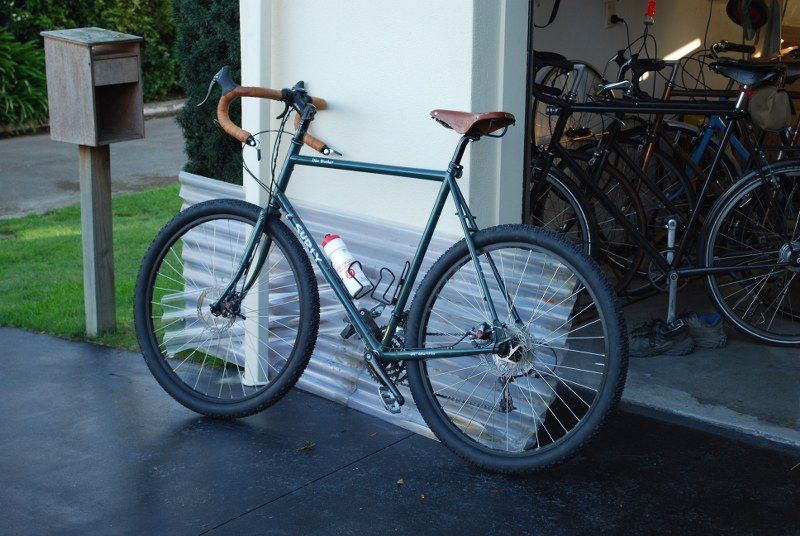 That, in my humble opinion, looks the absolute tits.
The tyres are WTB Nano 2.1's, and there is very, very little clearance to the frame. Still, my initial impressions of its off road capability are extremely positive....